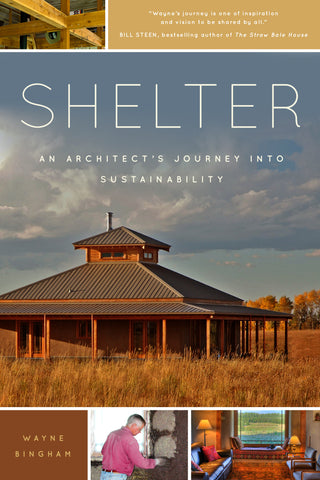 Shelter
After practicing conventional glass, steel, and concrete architecture for more than thirty years, an award-winning architect discovers the concept of sustainable living and embarks on a journey that ends with his own strawbale home at the foot of the Grand Tetons.
A complete source of information for sustainable and off-the-grid construction, Shelter explores the principles of sustainable living and then illustrates actual execution of those principles in the author's strawbale home. Both an exploration of sustainability from an architect's point of view as well as a practical reference for home builders, Shelter is an indispensable resource to those interested in leaving a smaller foot print on the environment.
Follow the author from the beginning idea through the planning, designing, and constructing to the realities of living in his strawbale dream home.