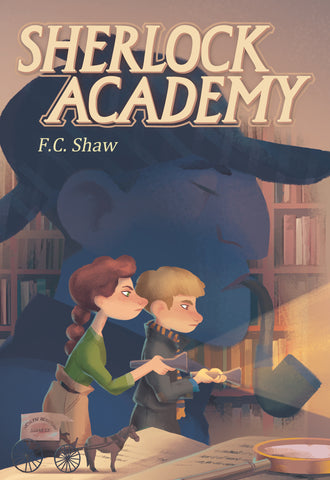 Sherlock Academy
"For everyone who's ever wanted to be Sherlock Holmes, this is your chance." —Adam Glendon Sidwell, bestselling author of Evertaster

Teachers in disguise, secret libraries, hollow books . . .

All these and more await eleven-year-old Rollie Wilson at the mysterious Sherlock Academy of Fine Sleuths.

When Rollie and his best friend, Cecily, are invited to attend a school where children learn the art of detection just like the great Sherlock Holmes, they discover a strange burglary has been committed and a mystery is afoot. Determined to investigate, Rollie discovers that appearances can be deceiving, the truth can be hurtful, and friends sometimes turn into foes.

Does Rollie have what it takes to follow in Holmes's footsteps? Can he use his skills to solve the mystery and save the school from an unknown villain? 

Sherlock Academy is a mystery and detective story for young readers that takes place in the heart of London on the famous Baker Street.