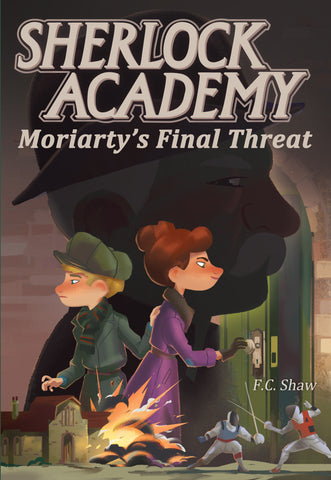 Sherlock Academy: Moriarty's Final Threat
Final book of the #1 bestselling Sherlock Academy Series!
Secret hide-outs, deadly explosions, and enemy spies . . .
These and more are Rollie Wilson's world as he is initiated into the Holmes Brigade, a top-secret society created for one purpose: to take down Moriarty's Underground Society. 
Rollie, Cecily, and their comrades must follow clues to save Wesley, their friend who has been kidnapped by MUS. In the race to find him, the Holmes Brigade must interrogate suspects, decipher codes, and stay one step ahead of the villainous Herr Zilch and his ultimate plan to destroy Sherlock Academy. 
Can Rollie keep his promise to stop Zilch no matter the cost? Will his courage and wits be enough?