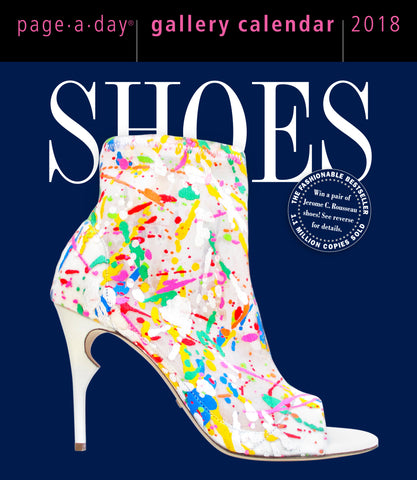 Shoes Page-A-Day Gallery Calendar 2018
Accessorize your desk with a year of fabulous footwear: the flash of red of a Louboutin pump, the sparkle of Miu Miu glitter hi-tops, the breathtaking hand-embroidery on a Valentino suede bootie. Plus, from the past, a shoe fit for a Pharaoh, for a Duchess, for a '60s supermodel. Vivier, Aperlai, Manolo Blahnik, and Stuart Weitzman—it's a perfect fit every day, adapted from Linda O'Keeffe's international bestseller.
 
The Rolex of calendars, the Page-A-Day Gallery Calendar elevates what a calendar can be, incorporating engaging content with the weight, style, and visual richness usually reserved for art books. A sophisticated gift for collectors, connoisseurs, and aficionados—and an aesthetic upgrade for any desktop.