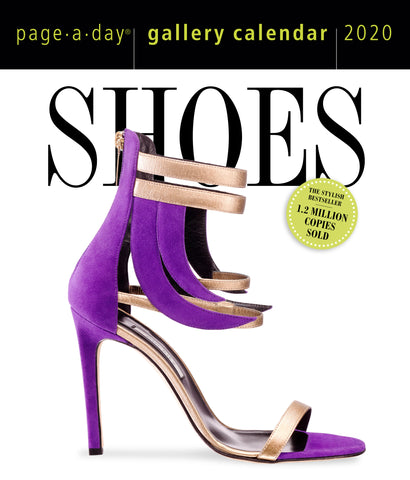 Shoes Page-A-Day Gallery Calendar 2020
A shoe lover's reverie!

Shoes gallery calendar celebrates the ineffably chic Manolo Blahniks, Jimmy Choos, and Roger Clerergies that we longingly window-shop for and covet for our fantasy walk-in closets. Glorious, glossy photographs of each exquisite pair, from the vintage collectible to the art-as-footwear, will spark year-round style inspiration—and gleefully remind you that the world is your runway.

Page-a-Day® Gallery Calendars include 160 sheets of glossy, high quality paper printed with gorgeous full-color photographs. Each calendar is packaged in a clear plastic box that opens into a desktop easel for elegant, inspiring display.