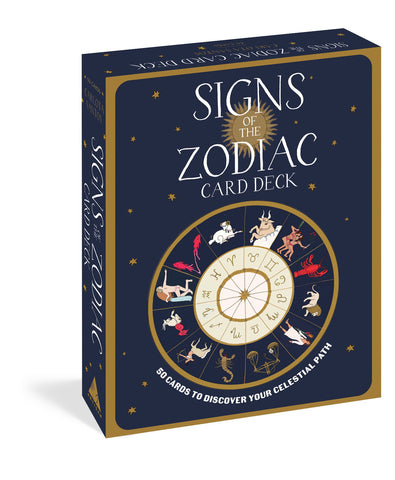 Signs of the Zodiac Card Deck
Wisdom of the Stars

Take a journey of self-discovery through the insights of the zodiac. Read a full profile of your sign, and those that you're most compatible with. Discover the tarot card, amulets, and ritual that reflect, nurture, and balance the traits of each sign. In these 50 winsomely illustrated cards, you'll gain a new understanding of yourself and the world around you.
 
This deck has been adapted from Signs of the Zodiac (Artisan, 2022).