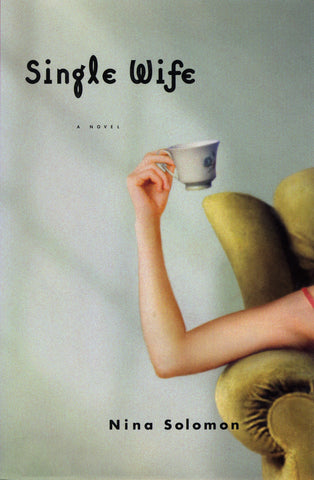 Single Wife
Grace Brookman's husband is missing. He wasn't kidnapped or murdered (she's fairly certain); he just seems to have run away from home. He got up one morning, and with an offhand Gracie, I'll be back in a little while, he was gone. Laz had left before, but this time, when several weeks pass and he doesn't return, Grace copes with the situation by pretending to family and friends that he's still around.

At first, Grace covers for Laz in little ways: rumpling the sheets on his side of the bed every morning for the housekeeper, turning up his favorite music so the neighbors will hear it, leaving the doorman a daily cup of coffee, just as Laz always did. Soon Grace's life is completely consumed with re-creating his life.

Over time the deception takes on a life of its own as her charade becomes more elaborate and she begins lying to friends and family, even her overbearing, ever-present Upper East Side parents. Grace finds herself steeped in denial about the truth of her husband's disappearance--and the truth about him, as clues arise to suggest that he isn't the man she thought he was.

In the spirit of Laura Zigman and Jennifer Weiner, Nina Solomon gives us a portrait of a young woman unraveled, who attempts to pull herself back together in the face of a most unusual crisis.