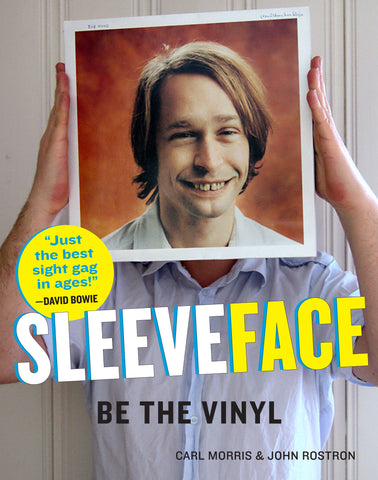 Sleeveface
More than 200 witty images that are as addictive as popping bubble wrap but a lot more fun.

This hilarious book immortalizes the craze that began while DJ Carl Morris was having a bit of fun in a Wales bar. Here is how Sleevefacing works: You find an old-school vinyl record sleeve with a nice head-shot of your musical icon (Elvis or David Bowie or Debbie Harry will do nicely), put the sleeve in front of your face, and strike a pose. Now get someone to snap your photo.

This growing Web phenomenon has its own Web site (sleeveface.com), Facebook presence, and thousands of inventive practitioners around the globe. Sleeveface compiles the cleverest of these images: the faux Morrisseys, wannabe Bob Dylans, and lookalike Madonnas whose posture and clothing is in perfect sync with their idols' most classic record covers. With essays that celebrate the merits of vinyl in an age when music has gone digital, it will appeal to record collectors, music lovers across the generations, and anybody—which is to say everybody—who ever fancied him or herself a rock god.