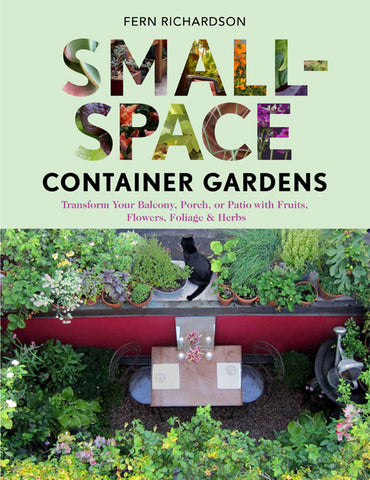 Small-Space Container Gardens
Small? Yes. A concrete slab populated with plastic chairs and an abandoned grill? Not anymore.

Small-Space Container Gardens layers practical gardening fundamentals with creative solutions, encouraging us to think "outside the pot." You'll learn how to tackle unique challenges, like windy conditions several stories above street level, and how to care for plants and troubleshoot problems like garden pests and diseases. From design basics to essential plant picks, Small-Space Container Gardens proves you don't need a yard to have a happy, healthy garden. For anyone who wants more green in their life, it's time to start gardening creatively in small spaces.