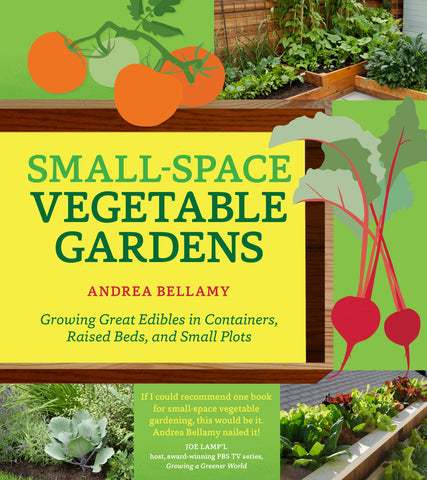 Small-Space Vegetable Gardens
"Size matters! Andrea Bellamy shares creative ways to grow a wide array of vegetables, fruits, and herbs in diminutive settings, year-round." —Debra Prinzing, author, speaker, and podcaster

Small-Space Vegetable Gardens explains the basics of growing a bounty of edibles in a minimal amount of space. Andrea Bellamy shares all the knowledge she's gained from years of gardening small. You'll learn how to find and assess a space, how to plan and build a garden, and how to sow, grow, and harvest the 60 best edible plants. This hardworking and enthusiastic guide will help you take advantage of the space you have—whether it's a balcony, a patio, a plot in a community garden, or even a small yard—to create the food garden of your dreams.