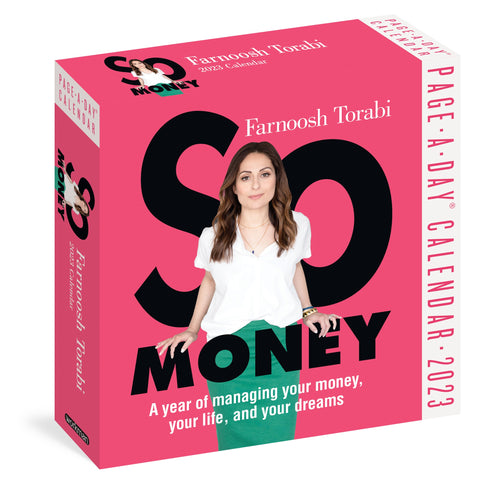 So Money Page-A-Day Calendar 2023
A year of managing your money, your life, and your dreams.

Farnoosh Torabi is a personal finance superstar, truly committed to mapping out a secure financial future—and in this calendar, readers will find a daily nugget of advice, inspiration, or strategy. Give your money meaning by envisioning where it will take you in a few years. When building that emergency savings account, create a series of small goals that will eventually lead up to a full 6–9 months of savings. Plus how to embrace a little risk in the stock market, steps to boosting your credit score, and why you should designate a family CFO. Printed on responsibly sourced paper and 100% recyclable.