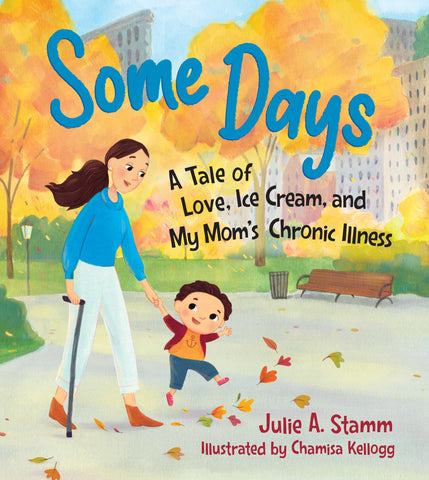 Some Days
Nothing can stop Wyatt and Rosie in this heartwarming tale about having a parent with a chronic illness

Even when Wyatt's mom isn't feeling her best, he still thinks she's a superhero! Rosie and Wyatt go on adventures every day: On sleepy days, they build a cozy pillow fort just for two. On wobbly days, Wyatt gets out Rosie's magical walking stick and they cast spells on his toys. And on one super-special day, the whole family heads to town for the big "funraiser"!

Warm and uplifting, Some Days is the perfect story to share with your child about life with multiple sclerosis—or any chronic illness. Although some days are fast and some are slow, Rosie and Wyatt fill each one with love, excitement, and fun . . . not to mention ice cream!