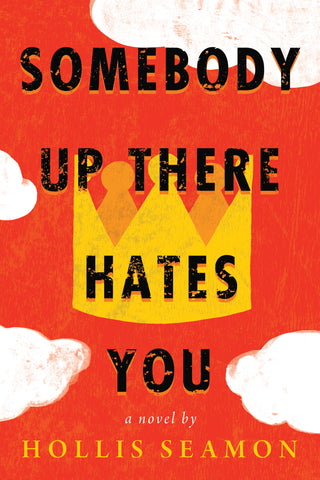 Somebody Up There Hates You
"Chemo, radiation, a zillion surgeries, watching my mom age twenty years in twenty months . . . if that's part of the Big Dude's plan, then it's pretty obvious, isn't it? Enough said."

Smart-mouthed and funny, sometimes raunchy, Richard Casey is in most ways a typical seventeen-year-old boy. Except Richie has cancer, and he's spending his final days in a hospice unit. In this place where people go to die, Richie has plans to make the most of the life he has left. Sylvie, the only other hospice inmate under sixty, has a few plans of her own for Richie. What begins as camaraderie quickly blossoms into real love, and this star-crossed pair is determined to live on their own terms, in whatever time remains.