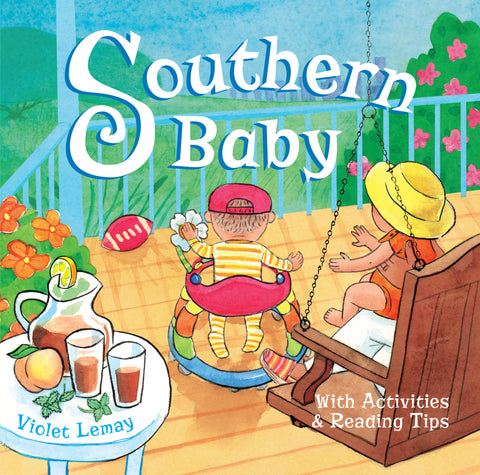 Southern Baby
Here come the southern babies, ready to give you a tour of their home in this appealing board book.

Spirited and charming images pair with quirky text to introduce young readers to a group of smart, active, stylish, and just plain silly tots enjoying life in the south. From big cities to small towns, farms and locations by the sea, this educational and entertaining read is an essential welcome to the hospitable and sweet little-citizens of the south.

And the fun doesn't end when the sun goes down. Turn the page to find oodles of amusing activities and educational reading tips, to help parents enjoy the book with their children over and over again!