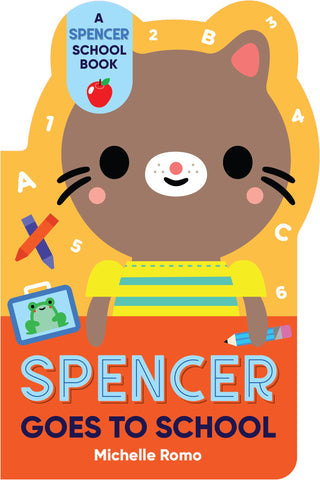 Spencer Goes to School
It's time for school, Spencer!

Spencer the cat is back in a board book shaped just like him. Here Spencer goes to his first day of school, where he meets new friends and a nice teacher, sings the ABC's, and paints a picture in art class: so much fun! Join your new friend Spencer and learn what it's like to go to school.
Bright, appealing illustrations by Michelle Romo and simple vocabulary words highlighted on every page make this a warm and welcome introduction to the idea of school for the youngest readers, ages 0-4. It's perfect for children entering preschool or kindergarten.