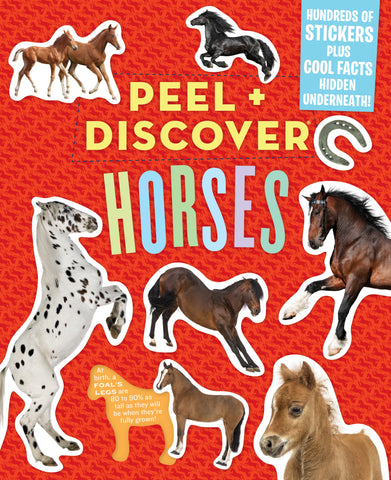 Peel + Discover: Horses
An interactive sticker book that makes learning stick!
A fun way to learn about horses with stickers, activity pages, and lots of facts! Featuring stickers of gentle ponies, spotted Appaloosas, show ribbons, cowboy boots, and speedy Thoroughbreds that can run over 43 miles an hour! You can even learn about grooming and training as you sticker and draw to fill your barn with horses and everything you need to care for them.
How Peel + Discover works:
Read a question, then peel the sticker to reveal the answer.
Sticker and draw to decorate the activity pages—make them your own!
Once all the stickers are peeled, removed the overlay for a Peel + Discover surprise.