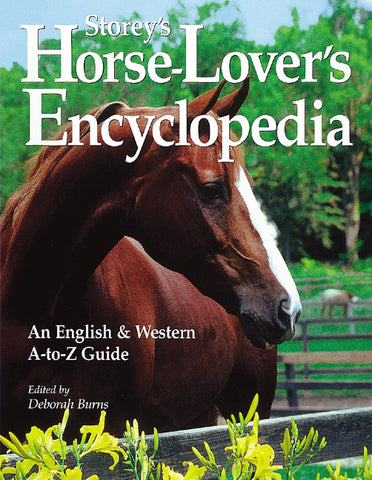 Storey's Horse-Lover's Encyclopedia
The horse world has many different "arenas," and even many professionals don't know the terms used outside their areas of expertise. Here, finally in one place, is a complete guide to everything horse-related - a guide that will be equally useful to a seasoned professional, a novice equestrian, and someone who just wants to know everything there is to know about horses.
This hefty, fully illustrated, A-to-Z compendium is an indispensable answer book addressing every question a reader might have about horses and horse care. Covering breeds, tack, facilities, equine care and management, health and safety issues, riding styles and disciplines, shows, horse professionals and what they do, and much more, this book is a reference that will be turned to again and again. From stable design to practice lessons to choosing a riding instructor to loading a trailer, the information is presented in an easily accessible and easily understood manner and is accompanied by clear line drawings throughout.