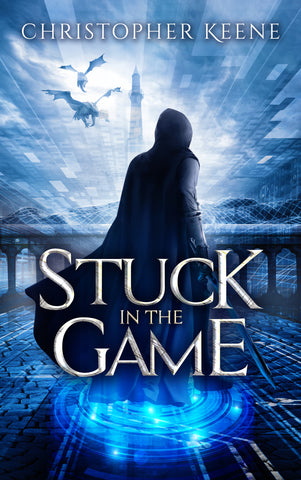 Stuck in the Game
Noah promised himself he would never play the world's most popular MMORPG—the Dream State. He'd already lost too many friends to the addictive virtual world.
But after a devastating car crash leaves Noah paralyzed, he's forced inside the game. The Dream State not only provides a connection with the outside world but also keeps his brain awake long enough for his body to heal. Dying in the game, however, could send Noah into a coma forever. To stay safe, he must remain in the lower levels, far away from the most dangerous monsters and players.
Meanwhile, doctors grow concerned when Noah's girlfriend, Sue—who also sustained serious injuries in the crash—seemingly fails to connect to the game. When a mysterious avatar suggests to Noah that the last remnants of Sue's consciousness are being held prisoner in the highest level, Noah decides to risk everything to save her. 
Leaving the safety of the lower levels, Noah rises through the ranks and enters the most dangerous part of the game, allying with high-level players and unearthing clues to a sinister plot along the way. Now top players from across the world are hunting him.
With his life on the line, can Noah save Sue and uncover the mystery?