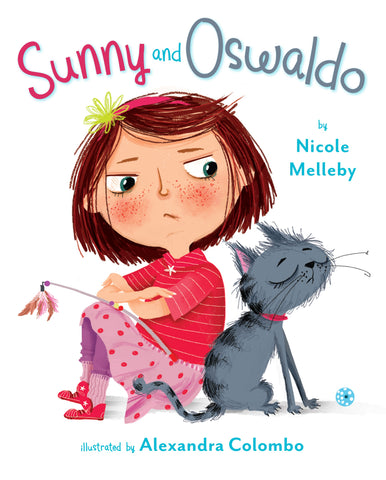 Sunny and Oswaldo
A moving story of friendship, family, and the importance of empathy from award-winning author Nicole Melleby, expertly rendered with vibrant, expressive illustrations from Alexandra Colombo.
Sunny does not like cats—especially Oswaldo. He's cranky and mean.
Sunny's dad loves Oswaldo. She does not understand why.
When Oswaldo doesn't come home one day, Sunny is happy. But her dad is sad.
Sunny wants her dad to be happy, so she helps him look for Oswaldo.
But can Sunny and Oswaldo ever get along?