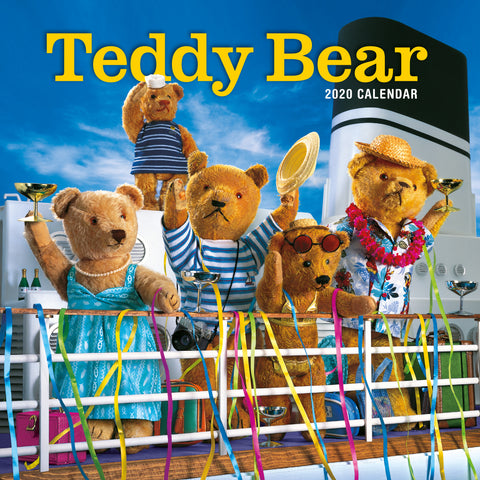 Teddy Bear Wall Calendar 2020
Year-round cuddles for teddy bear fans of all ages!

Here are twelve charming, richly detailed tableaux that capture the comfort and love of home through a family of cuddly teddies in full-color photographs. In one diorama, Bialosky takes the cubs camping. In another, Mama Bear and friends visit a museum (featuring bear-themed Magritte paintings). The whole bear clan takes a cruise in the summer, and at Christmas, attired in festive sweaters, they're wrapping presents (fish-themed, of course). They're an instantly enchanting cast whose sweetly rumpled fur attest to endless hugs and snuggles.