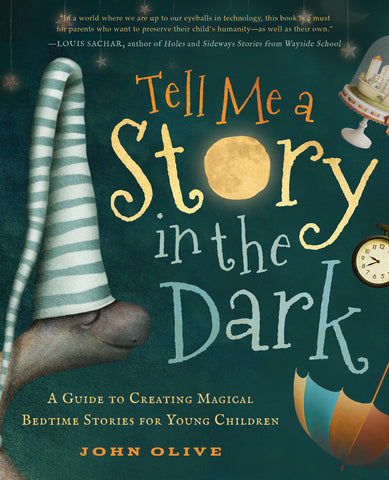 Tell Me a Story in the Dark
Tonight, don't read your child a story. Instead, dim the light, lie down, and create storytelling magic. Weave a spell that will enchant your child . . .
Written by an award-winning playwright, Tell Me A Story In The Dark provides you with every tool you need to tell great and entertaining stories. In a day when parents want to spend more quality time with their children, Tell Me A Story In The Dark:
Shows you how to prepare and tell a story.
Communicates the enormous benefits—ending the bedtime battle of wills, building vocabulary, making room for effective parenting moments.
Provides a treasure trove of stories that parents (and grandparents) can adapt for their children.
Teaches you how to make up and tell your own stories.
Anyone who loves children will love this book.