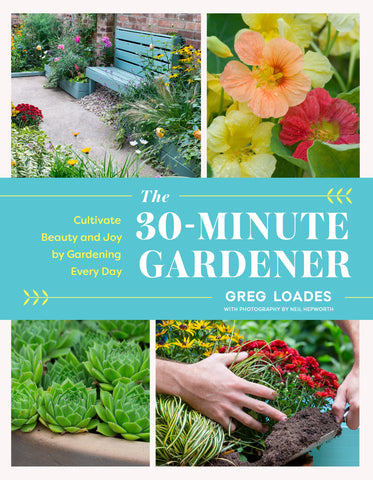 The 30-Minute Gardener
Find happiness, connection, and accomplishment by cultivating your garden life every day of the week using this inspiration-packed guide that shows aspiring gardeners exactly what they need to know.

Are you ready to discover your garden's unexpected gifts? All it takes is a daily practice. In The 30-Minute Gardener, Greg Loadesreveals what dedicated time spent in the garden every day can create: a moment of solitude in a busy world, a welcoming space to enjoy with family and friends, and an increased connection to nature. In this practical and inspiring guide you'll find advice on tasks such as pruning a rose bush and planting bulbs, inspired ideas for transforming an overgrown garden into a beautiful flower-filled haven, and hints on how best to savor your garden and enjoy your accomplishments.