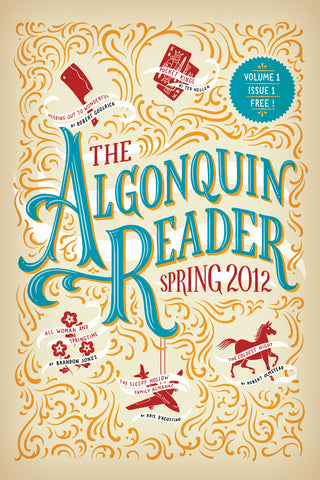 The Algonquin Reader
Get an inside look at Algonquin's outstanding forthcoming fiction with the Spring 2018 Algonquin Reader. Discover the inspiration behind each book through an original essay by the author. Then enjoy a short preview of each novel. The books featured in this issue are:

The Optimistic Decade by Heather Abel
On Sale May 2018

Dreadful Young Ladies and Other Stories by Kelly Barnhill
On Sale February 2018

Lawn Boy by Jonathan Evison
On Sale April 2018

Remind Me Again What Happened by Joanna Luloff
On Sale June 2018

The Price of the Haircut: Stories by Brock Clarke
On Sale March 2018

Southernmost by Silas House
On Sale June 2018

Cover illustration by Mark Hoffmann.