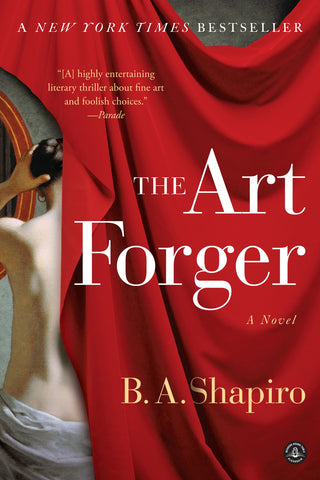 The Art Forger
Don't miss B. A. Shapiro's new novel, Metropolis, available now! 

"[A] highly entertaining literary thriller about fine art and foolish choices." —Parade 

"[A] nimble mystery." —The New York Times Book Review

"Gripping." —O, The Oprah Magazine

Almost twenty-five years after the infamous art heist at the Isabella Stewart Gardner Museum—still the largest unsolved art theft in history—one of the stolen Degas paintings is delivered to the Boston studio of a young artist. Claire Roth has entered into a Faustian bargain with a powerful gallery owner by agreeing to forge the Degas in exchange for a one-woman show in his renowned gallery. But as she begins her work, she starts to suspect that this long-missing masterpiece—the very one that had been hanging at the Gardner for one hundred years—may itself be a forgery. The Art Forger is a thrilling novel about seeing—and not seeing—the secrets that lie beneath the canvas.