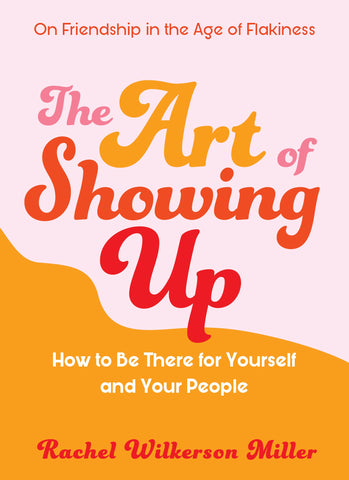 The Art of Showing Up
A modern roadmap to true connection—first by showing up for yourself and then for others
If you're having trouble connecting with those around you, know that you're not the only one. Adult friendships are tricky!!! Part manifesto, part guide,
The Art of Showing Up
is soul medicine for our modern, tech-mediated age. Rachel Wilkerson Miller charts a course to kinder, more thoughtful, and more fulfilling relationships—and, crucially, she reminds us that "you can't show up for others if you aren't showing up for yourself first." Learn to fearlessly . . .  
define your needs, reclaim your time, and commit to self-care
ask for backup when times are tough—and take action when others are in crisis
meet and care for new friends, and gently end toxic friendships
help your people feel more seen (and more OK) overall!