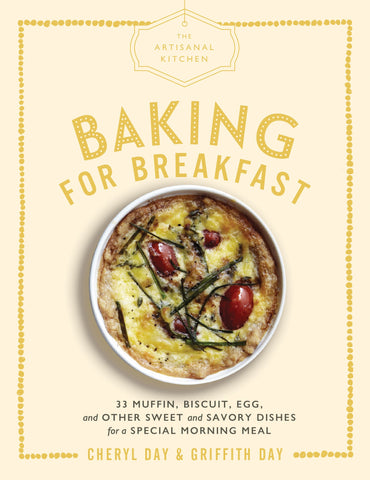 The Artisanal Kitchen: Baking for Breakfast
Make the happiest meal of the day even happier with 33 recipes for baked deliciousness from Cheryl and Griffith Day, New York Times bestselling authors and owners of Savannah's must-visit Back in the Day Bakery. Whether you're hosting a brunch or feeding the family, try these irresistible recipes for authentic Old-Fashioned Buttermilk Biscuits; inspired muffins, coffee cakes, and quick breads; one beautiful Farmers'-Market Quiche; and so much more.
 
This book has been adapted from The Back in the Day Bakery Cookbook (Artisan, 2012) and Back in the Day Bakery Made with Love (Artisan, 2015).