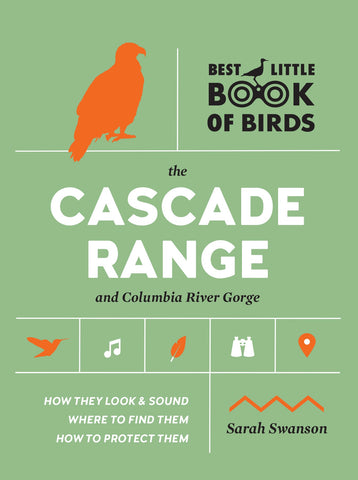 Best Little Book of Birds The Cascade Range and Columbia River Gorge
Enter the amazing world of birding with this practical, pocket-sized, and beginner-friendly guide to the must-see species found in the Pacific Northwest.
From the Olive-sided Flycatcher and Clark's Nutcracker to Barrow's Goldeneye and more, this easy-to-use book will help you identify the commonly occurring birds that help make the Cascades and Columbia River Gorge natural wonders. While following hiking trails and scenic byways, exploring riverside shorelines or remote forests, you'll learn where and when to find the most beautiful birds by their sound, appearance, habitats, and migration habits. Perfect for experienced and budding birders alike, this sleek, compact guide is the ideal travel companion for every trip to the mountains.