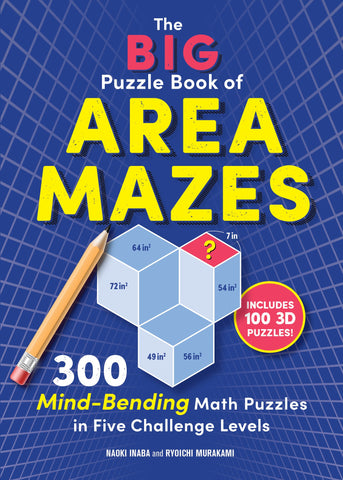 The Big Puzzle Book of Area Mazes
Stretch your brain up, down, and sideways with addictive area mazes!

Introducing a new puzzle obsession for sodoku lovers . . . amazing, absorbing area mazes.

First invented for gifted students, area mazes blend grade-school math with genius logic. Put down that calculator! You can always find "?" using simple, whole numbers, your wits—and a pencil.

Already hooked on area mazes? Venture into the third dimension with 100 3D puzzles, included here for the first time by creator Naoki Inaba. 

With 300 perplexing problems in all, The Big Puzzle Book of Area Mazes offers hours of brain-building fun, from scratching your head to shouting "aha"!