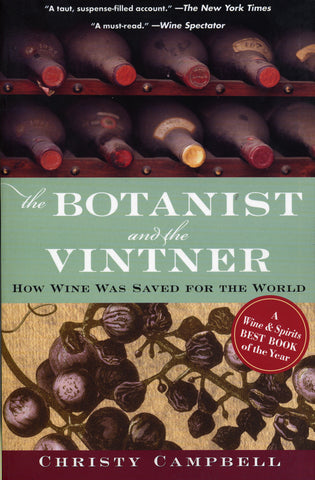 The Botanist and the Vintner
In the mid-1860s, grapevines in southeastern France inexplicably began to wither and die. Jules-Émile Planchon, a botanist from Montpellier, was sent to investigate. He discovered that the vine roots were covered in microscopic yellow insects. What they were and where they had come from was a mystery. The infestation advanced with the relentlessness of an invading army and within a few years had spread across Europe, from Portugal to the Crimea. The wine industry was on the brink of disaster. The French government offered a prize of three hundred thousand gold francs for a remedy. Planchon believed he had the answer and set out to prove it.

Gripping and intoxicating, The Botanist and the Vintner brings to life one of the most significant, though little-known, events in the history of wine.