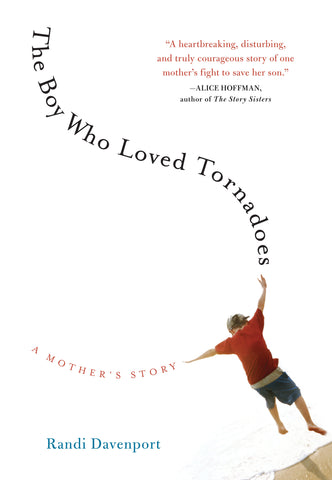 The Boy Who Loved Tornadoes
Randi Davenport's story is a testament to human fortitude, to hope, and to a mother's uncompromising love for her children. 

She had always worked hard to provide her family with a sense of stability and strength, despite the challenges of having a son with autism and a husband whose erratic behavior sometimes puzzled and confused her.

But eventually, Randi's husband slipped into his own world and permanently out of her family's. And at fifteen, her son Chase entered an unremitting psychosis—pursued by terrifying images, unable to recognize his own mother, unwilling to eat or even talk—becoming ever more tortured and unreachable.

Beautifully written and profoundly moving, this is the heartbreaking yet triumphant story of how Randi Davenport navigated the byzantine and broken health care system and managed not just to save her son from the brink of suicide but to bring him back to her again, and make her family whole.  In The Boy Who Loved Tornadoes, she gives voice to the experiences of countless families whose struggles with mental illness are likewise invisible to the larger world.