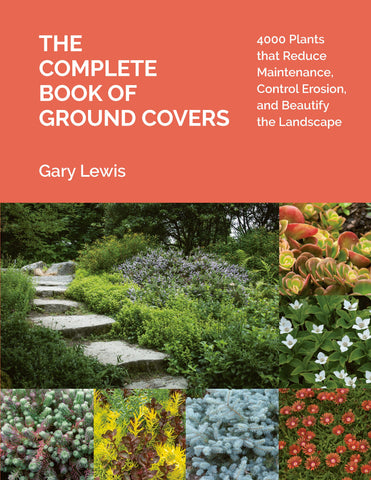 The Complete Book of Ground Covers
Winner of a Golden Laurel at the 2023 GardenComm Media Awards

"A magnum opus of ground covers that deserves a place in every gardener's library." —Tony Avent, founder and owner Plant Delights Nursery

Ground covers are widely thought of as utilitarian—we turn to them when we have a problem that needs a solution. Yet these plants also offer a diverse range of beautiful and intriguing options with a variety of colors, textures, and forms. They can unify a landscape, knit together plantings and hardscape, and add extra layers of beauty, dynamism, and surprise. As a replacement for lawns, they can reduce our use of water, fertilizer, pesticides, herbicides, carbon-based fuels, and transform a yard into a diverse landscape of habitat and food for native insects, birds, and other wildlife.
 
In this meticulously researched reference, nurseryman Gary Lewis profiles more than 4000 ground covers that can perform these roles with aplomb. No matter what kinds of conditions you're facing—shade, dry soil, heavy clay, excess moisture—there's a ground cover that will thrive and beautify your garden. Comprehensive, practical, and copiously illustrated, this indispensable volume belongs on the shelf of every designer, landscape architect, and serious gardener.