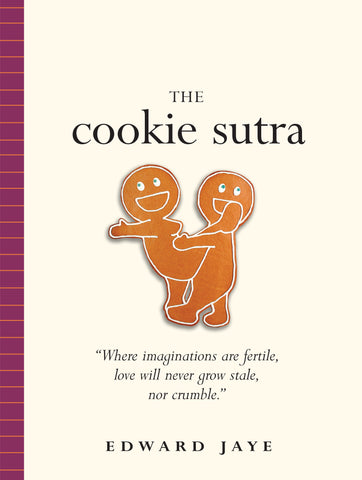 The Cookie Sutra
For the lovers, for the adventurous, for the curious, for the bakers. Especially for the bakers. 

Birds do it, bees do it. And guess what—cookies do it, too. In fact, never have a pair of gingerbread cookies looked so pleased. Yes, the Kama Sutra meets the Joy of Cooking. Featuring an unabashed gingerbread couple, who are photographed in unflinching full color, the Cookie Sutra is a recipe for pleasure.

There is The First Posture, where two are yoked as one (yet the calorie count remains unchanged). The Pair of Tongs, allowing the woman to be open, free, sweet and crunchy. Pounding the Spot, requiring the suppleness of freshly rolled dough. There is Scissors, Autumn Dog, Tripod, The Wheelbarrow, The Snake Trap. And, for the advanced and adventurous, The Suspended Congress—great care must be taken lest the cookies crumble.

A great gift for a bride or groom, for your valentine, or for a home baker with a sense of adventure.