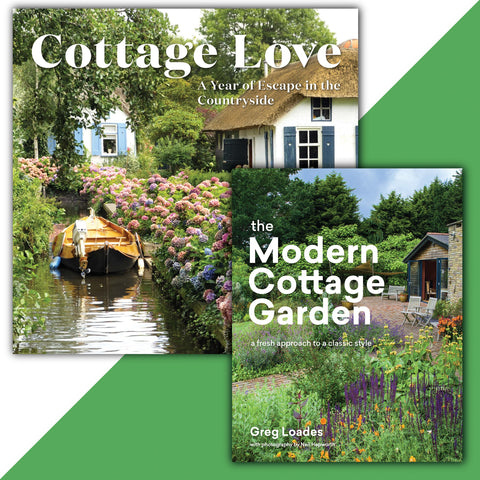 The Cottagecore Set
Website exclusive calendar and book set. 

Cottage life at its best.

Characterized by pastoral countryside scenes, old-fashioned floral textiles, and a return to traditional crafts and skills, cottage core is the beautiful fantasy of an escape to a simpler way of life—no matter where you live. The Cottage Love Calendar celebrates these ideals with a year of gorgeous, full-color photographs. The Modern Cottage Garden is a practical guide to a new style of planting. A fusion between classic cottage style and the new perennial movement. Greg Loades teaches gardeners how to combine the best of both styles—big, colorful blooms and striking grasses and native plants—into one beautiful space that requires little maintenance and has a long season of interest.