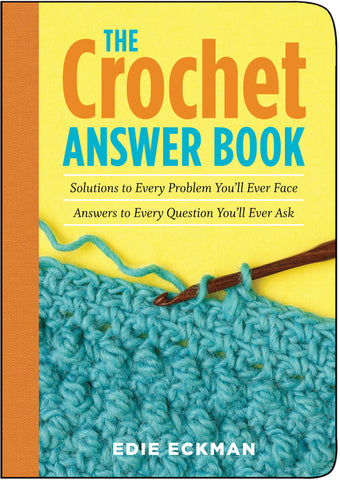 The Crochet Answer Book
Wouldn't it boost your confidence to have an experienced and confident crocheter on call, day and night, offering assistance when needed? Most of us aren't fortunate enough to have that kind of aid, but now there is help available 24/7 with The Crochet Answer Book.

Being a "good" crocheter is not about making perfectly stitched, elaborate, artful creations. It is rather a matter of confidence. You need to be confident in what you are doing and in how to figure out what to do if things aren't going quite right. Understanding why you do certain things and why they turn out the way they do increases confidence and leads to successful crocheting.

This book answers some of the most common questions crocheters have, and anticipates some questions you didn't know you had. The Crochet Answer Book will lead you down the road to gaining the confidence that makes for good crocheting.