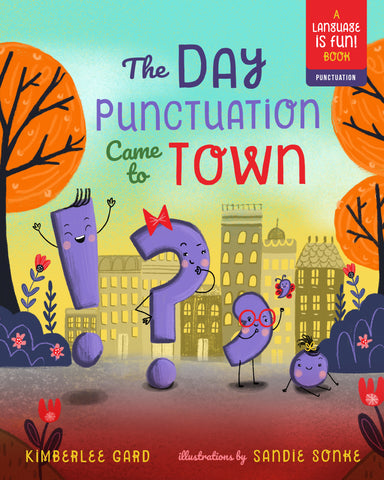 The Day Punctuation Came to Town
There's a new family in town: the Punctuations! When Exclamation Point, Question Mark, Period, and Comma join the letters at school, they form words like Wow! and Why? and Yes. But Comma isn't sure where he belongs. He just seems to get in the way. Is he really important?
Kids, parents, and teachers will enjoy this latest installment in the Language Is Fun series. With colorful illustration and clever wordplay, The Day Punctuation Came to Town is a wonderful introduction to punctuation and the important role it plays in language.