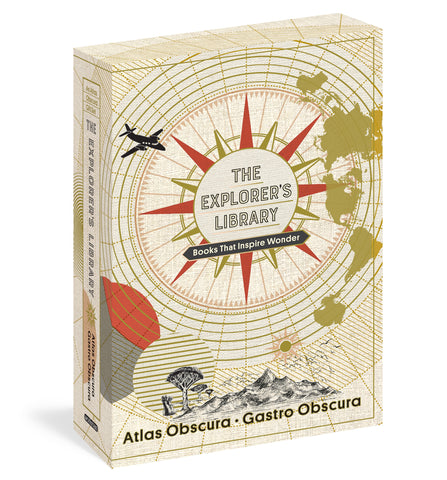 The Explorer's Library
The Explorer's Library combines the two New York Times bestselling guides from Atlas Obscura, packaged in a slipcase that evokes the timeless allure of travel. It is the perfect gift for the person who lets curiosity be their compass, who is alive to the world in all its possibilities.

Atlas Obscura, is a "wanderlust-whetting cabinet of curiosities on paper" (New York Times) and a runaway New York Times bestseller. Featuring hundreds of unexpected entries that cover all corners of the globe, Atlas Obscura changes the way we think about the world, expanding our sense of how strange and marvelous it really is.

A feast of wonder and another New York Times bestseller, Gastro Obscura transforms our sense of what people around the world eat and drink. Ready for a beer made from fog in Chile? Sardinia's "threads of God" pasta? But far more than a menu of curious delicacies and unexpected dishes, Gastro Obscura focuses on food's place in our lives, touching on history, culture, travel, festivals, and more.