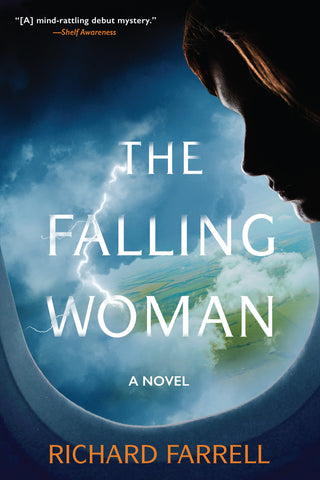 The Falling Woman
"This is the kind of novel I like best . . . Great writing, great plotting, and a thoughtful plumbing of what makes us human." —B. A. Shapiro, bestselling author of The Art Forger and The Collector's Apprentice

First, it's just a barely believable rumor: one person may have survived the midair explosion of a passenger jet on a cross-country course from Washington, DC, to San Francisco. But soon she becomes a national media sensation when "the Falling Woman," as the press dubs her, is said to have been taken to a Wichita hospital—and then to have disappeared without a trace.

As a dedicated National Transportation Safety Board agent joins the search for clues, he becomes drawn into the woman's moving and personal fight to keep secret the story of her survival, even from her own family, and possibly at risk to his own career. 

The Falling Woman is a novel that asks compelling and controversial questions about the value of life and what should be sacrificed in the name of love.