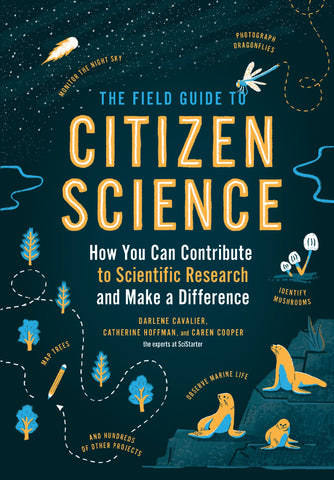 The Field Guide to Citizen Science
Learn how monitoring the night sky, mapping trees, photographing dragonflies, and identifying mushrooms can help save the world.

Citizen science is the public involvement in the discovery of new scientific knowledge. A citizen science project can involve one person or millions of people collaborating towards a common goal. It is an excellent option for anyone looking for ways to get involved and make a difference. The Field Guide to Citizen Science, from the expert team at SciStarter, provides everything you need to get started. You'll learn what citizen science is, how to succeed and stay motivated when you're participating in a project, and how the data is used. The fifty included projects, ranging from climate change to Alzheimer's disease, endangered species to space exploration, mean sure-fire matches for your interests and time. Join the citizen science brigade now and start making a real difference!