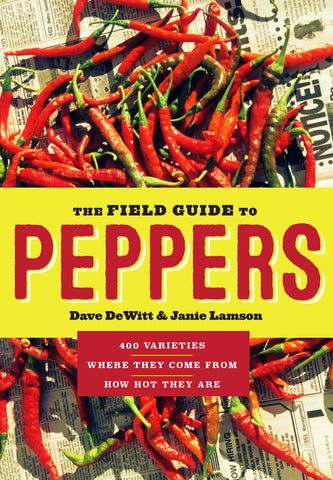 The Field Guide to Peppers
The essential guide for pepper enthusiasts!

A little spice can really take a meal to the next level—but with so many peppers to choose from, how do you pick one capsicum from another? In The Field Guide to Peppers, Dave DeWitt and Janie Lamson give expert advice on popular varieties like ancho, cayenne, jalapeño, serrano, and more. The 400 profiles in this fiery guide include all the major types of peppers, and each page features a color photograph along with all the details a pepperhead needs to know: common name, origin, source, pod length and width, plant height, color, harvest, and heat level, ranging from sweet to superhot.