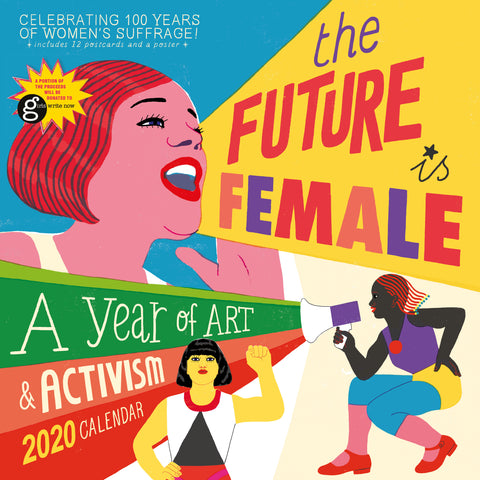 The Future Is Female Wall Calendar 2020
A call to action, and a celebration of women's voices, in calendar form!

Feminist empowerment is at the forefront of our national conversation—and it's about time. The Future Is Female will elevate any activist's wall. Each month features an empowering quote from a feminist icon, paired with a bold illustration. The calendar celebrates the different voices and faces of womanhood including Audre Lorde ("I am not free while any woman is unfree, even when her shackles are very different from my own.") and Anaïs Nin ("One has to create a world in which one can live."). Includes 12 postcards and a colorful poster. A portion of the calendar's proceeds go to Girls Write Now.