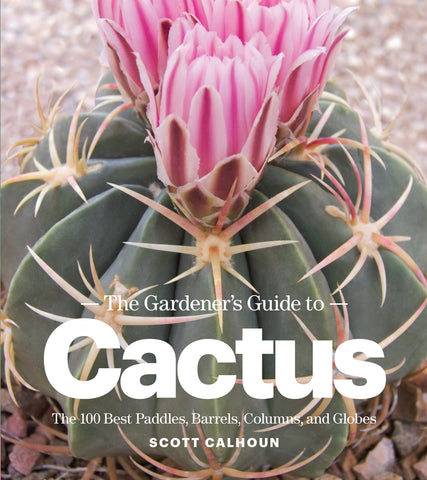 The Gardener's Guide to Cactus
 "Gardeners new and old will close this book with an arsenal of ideas on how to take their cactus cultivation to a new level." —Terrain

The Gardener's Guide to Cactus reveals how easy, hardy, and rewarding cactus can be for home gardeners. Succulent plant expert Scott Calhoun picks 100 of the best cactus available and shows how they can make striking additions to your garden. Information includes advice on planting and care, tips for growing in containers, and details on identify and avoiding pests. Whether you want striking form, gorgeous flowers, or a low-maintenance plant for a spot that needs little or no supplementary water, you'll find it in this friendly, informative, and eye-catching guide.