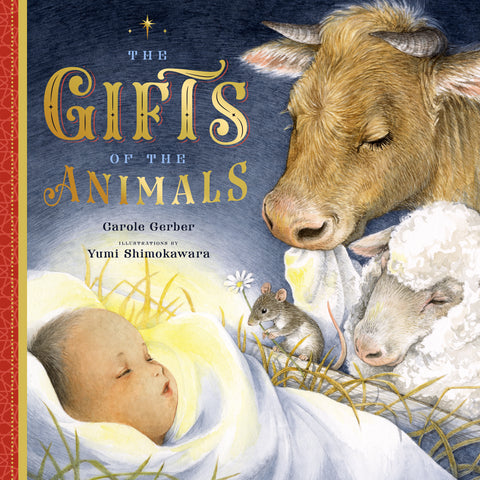 The Gifts of the Animals
The gentle beasts of sky and earth
prepare their stable for Christ's birth. 
With a beautiful narrative by author and poet Carole Gerber and stunning and intricate art by renowned Japanese artist Yumi Shimokawara comes one of the most anticipated Christmas gift books ever published. The Gift of the Animals shares the miraculous offerings the humble animals in the manger gave to the baby Jesus. 
The birds on the roof of the lowly shed 
prepare a pillow for His head, 
with feathers pulled from downy breasts . . . 
mice carry them to where He'll rest.
Celebrating the Savior's birth, this full-color, gold-embossed hardcover is must-have addition to a family's Christmas library and Christmas Eve traditions.