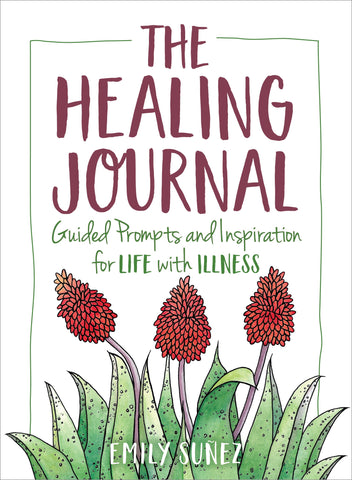 The Healing Journal
Overcome the emotional toll of chronic or invisible illness with 50 positive affirmations, writing prompts, and soothing illustrations inspired by nature
This gorgeously illustrated volume offers guided journaling to a community that stands to benefit immensely: those living with chronic illness. Author and illustrator Emily Suñez—herself a chronic illness patient with multiple diagnoses—speaks from experience through 50 affirmations and over 100 writing prompts that will both console readers and empower them to:  
cultivate self-compassion and chart their own course to inner healing
develop the self-care strategies best suited to their illness
advocate for themselves with doctors, family, friends, and coworkers
unlock the emotional benefits of mindfulness and positive psychology
spot patterns related to their symptoms and manage them better
Throughout, Emily's bold, botanical illustrations underscore her message of hope and resilience. This is the perfect gift for a loved one in need—or yourself.