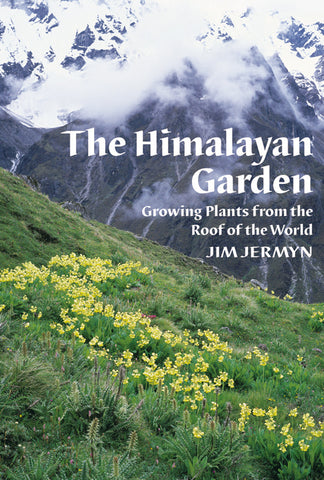 The Himalayan Garden
In this unique resource, Jim Jermyn offers not the usual botanical travelogue but instead a horticultural handbook that allows gardeners at far-lower-than-Himalayan elevations to successfully grow those plants that are native to the high Himalaya mountains. The highlights include species of Euphorbia, Gentiana, Meconopsis, Primula, Rhododendron, and more.

Interest in the plants of this region is at a peak. These plants are guaranteed to add an exotic touch to any garden in which they are successfully grown, and with Jermyn's expert instructions and tips, they can be easily maintained. Whether documenting a well-known garden plant or an uncommon species, Jermyn supplies tried-and-true instructions on garden site preferences and care based on his own extensive experience. Excellent photographs round out an introduction to the plants, and the book includes a comprehensive list of recommended sources from which to purchase specimens both in Europe and the United States.