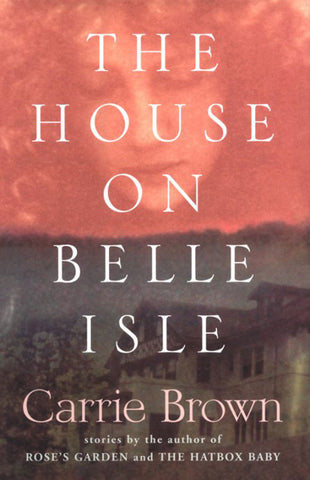 The House on Belle Isle
Carrie Brown's three novels-Rose's Garden, Lamb in Love, and The Hatbox Baby-have established her as a writer who works from curiosity, skillful research, and a vivid imagination. Her reviewers have praised her "rich characterizations" (The Dallas Morning News) and her "profound, gentle insights."(The Orlando Sentinel) This first book of stories confirms those attributes seven times over.
The generosity of Brown's storytelling style has never been more in evidence. Each of these seven stories presents a different authentic world-a divorcTe's spacious rent-controlled NYC apartment, a widow's Maryland neighborhood, horseback-riding camp for girls in England, a residential seaside resort in Rhode Island, a remote mountain village in Spain, a tidewater Virginia inn that flourished in the post-Civil War era, and, in the wonderful title story, a most unusual mortuary in Maine. Each one is so vividly created and populated that the experiences for the reader are remarkably novelistic. We've been taken inside seven very private places by a guide whose gentle insights are indeed profound.
THE HOUSE ON BELLE ISLE will cement Carrie Brown's growing reputation as a fiction writer of deep resources and unlimited powers of imagination.