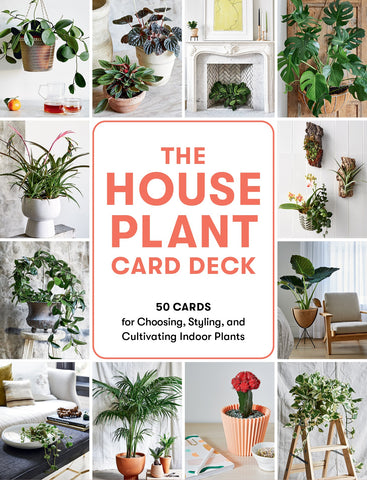 The Houseplant Card Deck
Houseplant Inspiration

Strike a mood, define a space, clean the air, muffle sounds, add a lovely natural fragrance—all with plants. In 50 cards illustrated with stunning photographs, plant designer Baylor Chapman profiles her go-to varieties, explains how to care for them, and shares dozens of fresh and surprising ideas to greenify and beautify your home.
 
This deck has been adapted from Decorating with Plants (Artisan, 2019).