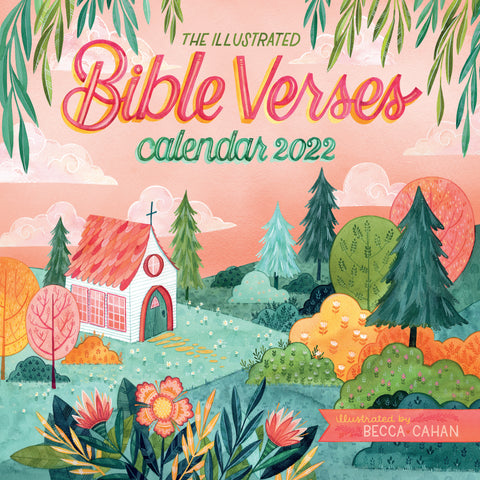 The Illustrated Bible Verses Wall Calendar 2022
A gift of comfort and wisdom.

When combined with vibrant, original hand-lettering and art from illustrator Becca Cahan, the comforting, wise, and timeless words of the Bible come exquisitely to life. Here are a dozen verses to inspire meditation and devotion. Bright colors and bold script make Ephesians 2 : 8 sing: God saved you by his grace when you believed. Whimsically rendered trees and hills enhance Habakkuk 3 : 19: The Lord God is my strength; he will make my feet
like deer's feet and he will make me to walk on my high hills. Based on the book 100 Illustrated Bible Verses, it's inspiration and faith with every glance. Printed on FSC-certified paper.