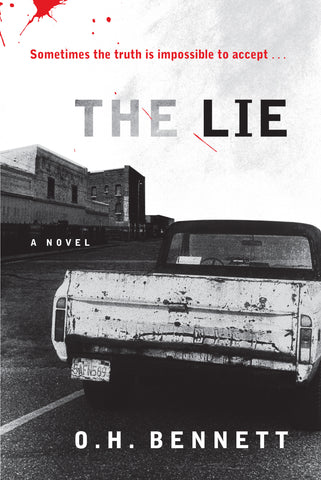 The Lie
For Terrell Matheus, the decision to lie about his brother's death is an immediate reaction to the panic he feels at having shot him. What he has not considered when placing the blame on a truck full of white boys are the ramifications—the near riots and the vigilante anger that threaten innocent men. Terrified to admit his guilt, he watches in dismay as schoolmates make a public display of support, and in horror as his uncle seeks vengeance. Finally, unable to live with his lie and the anger it creates in the town's black community, he is forced to come to terms with the terrible truth and the incalculable hurt he has caused his parents, who have effectively lost both sons with a single shot.

Though he is not sent to jail, Terrell finds himself in a prison of another kind. Shunned by former friends and forced to live away from home, he finds unexpected solace in the friendship of his dead brother's girlfriend, who stands by him as he struggles to rebuild his life.

Set in Evansville, Indiana, in the mid-1970s, The Lie is imbued with a perfect sense of time and place. It is a startling and controversial novel about family, redemption, and the price of honesty.