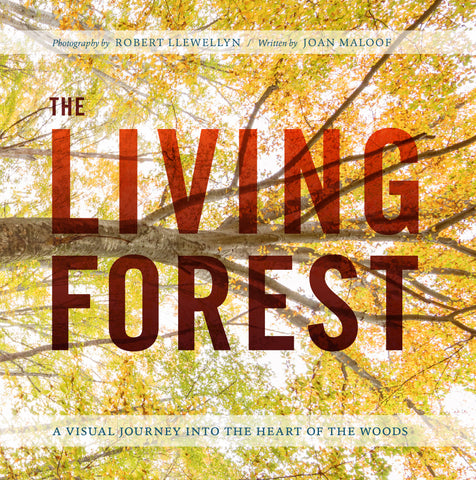 The Living Forest
"With precise, stunning photographs and a distinctly literary narrative that tells the story of the forest ecosystem along the way, The Living Forest is an invitation to join in the eloquence of seeing." —Sierra Magazine

From the leaves and branches of the canopy to the roots and soil of the understory, the forest is a complex, interconnected ecosystem filled with plants, birds, mammals, insects, and fungi. Some of it is easily discovered, but many parts remain difficult or impossible for the human eye to see. Until now. 

The Living Forest is a visual journey that immerses you deep into the woods. The wide-ranging photography by Robert Llewellyn celebrates the small and the large, the living and the dead, and the seen and the unseen. You'll discover close-up images of owls, hawks, and turtles; aerial photographs that show herons in flight; and time-lapse imagery that reveals the slow change of leaves. In an ideal blend of art and scholarship, the 300 awe-inspiring photographs are supported by lyrical essays from Joan Maloof detailing the science behind the wonder.