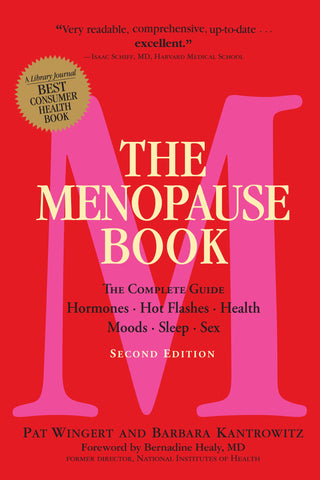 The Menopause Book
"Very readable, comprehensive, up-to-date... an excellent guide." - Isaac Schiff, MD, Harvard Medical School 
Deeply optimistic, reassuring, and essential, the book the North American Menopause Society called "required reading" is now revised and updated, with over 20 percent new material that incorporates the latest medical findings, cutting-edge research, and best-practices advice. Expertly separating fact from fiction in the latest "breakthrough" medical studies, it shows you what to pay attention to, and what you can ignore. Learn about the role of hormones and the latest advances in hormone therapy. The truth about hot flashes and how to deal with getting one at work. The impact of menopause on sexuality and how to manage an up-and-down libido. There are chapters on heart health (how to protect it), moods (how to ride them out), and exercise (how to stretch without strain). And finally, why this period of life can be a natural springboard to staying healthy, feeling great, and looking beautiful for the next act of your life.
Your Questions, Your Answers:
Is it possible that I could get another period after more than a year without one?
Losing weight at midlife feels like an uphill battle—what's the healthiest approach?
How do I perform a breast self-exam?
Is hormone therapy necessary—and if so, which one is right for me?
How effective are Kegel exercises, and how do I do them?
I'm starting to get adult acne—is this normal?